You can create. You can perform. You can be part of our creative community.
Studios, instruments, stages and showcases all evoke different visions for different art-minded students. But no matter the form, they're all part of a fine arts education at Friends University that sets the stage for students to foster a more beautiful world.
The location of the campus in a large metropolitan area has allowed Friends University to establish partnerships with museums, galleries, theaters, performing arts organizations that provide opportunities for students to network, exhibit, perform, and seek internships and employment.
Minors
Featured Faculty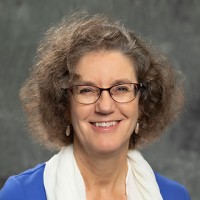 Professor of Music
Fine Arts
B.M., M.M., Indiana University; D.M.A., The Ohio State University